MMO's new name, MIO. JAXA selected MIO as new name for MMO/BepiColombo. Thank you all who responded to the MMO renaming project.
What is the BepiColombo Project?
BepiColombo is a joint mission between ESA (the European Space Agency) and JAXA, led by ESA, to explore Mercury.
The mission consists of two planetary orbiters: JAXA's MMO (Mercury Magnetospheric Orbiter) and ESA's MPO (Mercury Planetary Orbiter).
Launch is scheduled for October 2018, making BepiColombo JAXA's longest ever mission after a development period of 15 years.
The two orbiters will arrive at Mercury in December 2025, after a seven year cruise with nine planetary flybys; the highest number ever undertaken for a planetary probe!
Information sheet is available here (in preparation)
BepiColombo will be launched from French Guiana (Kourou) on an Ariane-5 launch vehicle
©ESA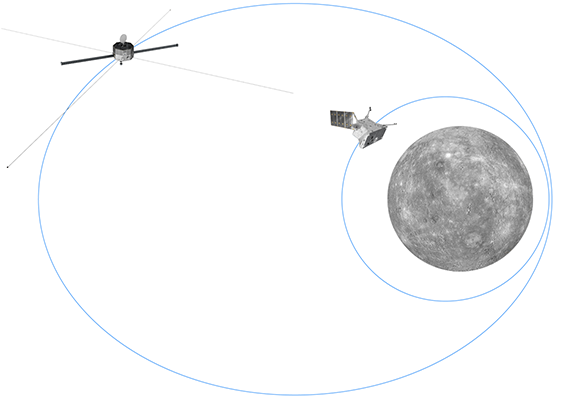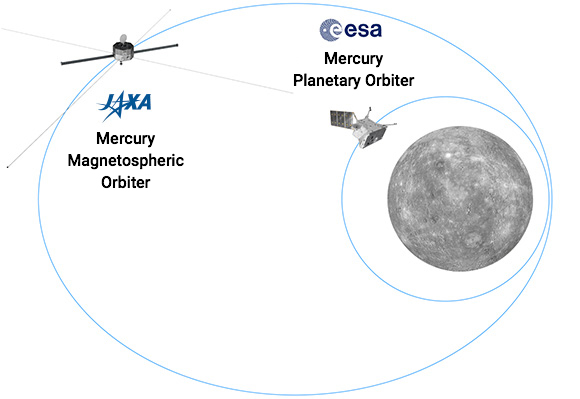 Mercury
Planetary
Orbiter
Mercury
Magnetospheric
Orbiter
©ESA/ATG medialab
Call for your ideas
1
Naming the Mercury Magnetospheric Orbiter (MMO)
It has long been the intention of the MMO project members to give MMO a "real" name and replace the original, somewhat dry and technical designation.
We are looking for the right name for the Mercury Magnetospheric Orbiter (MMO), whose upcoming launch is in October 2018, that will give a relatable and familiar nickname so that everyone can follow our journey to Mercury.
The person who suggests the selected name will recieve a certificate and souvenir!
Details
2
Send your message to Mercury!
We are searching for people all over the world who are passionate about BepiColombo's journey to explore Mercury to provide messages, illustrations, audio, video and other media. A selection of these will be recorded and loaded onto the Mercury Magnetospheric Orbiter (MMO) before it begins the journey towards our Solar System's innermost planet. We are looking for messages as glowing as the incandescent planet of Mercury!
Details
You can submit a name, message or an attached file. Submitting any one of these will put your name onboard the spacecraft.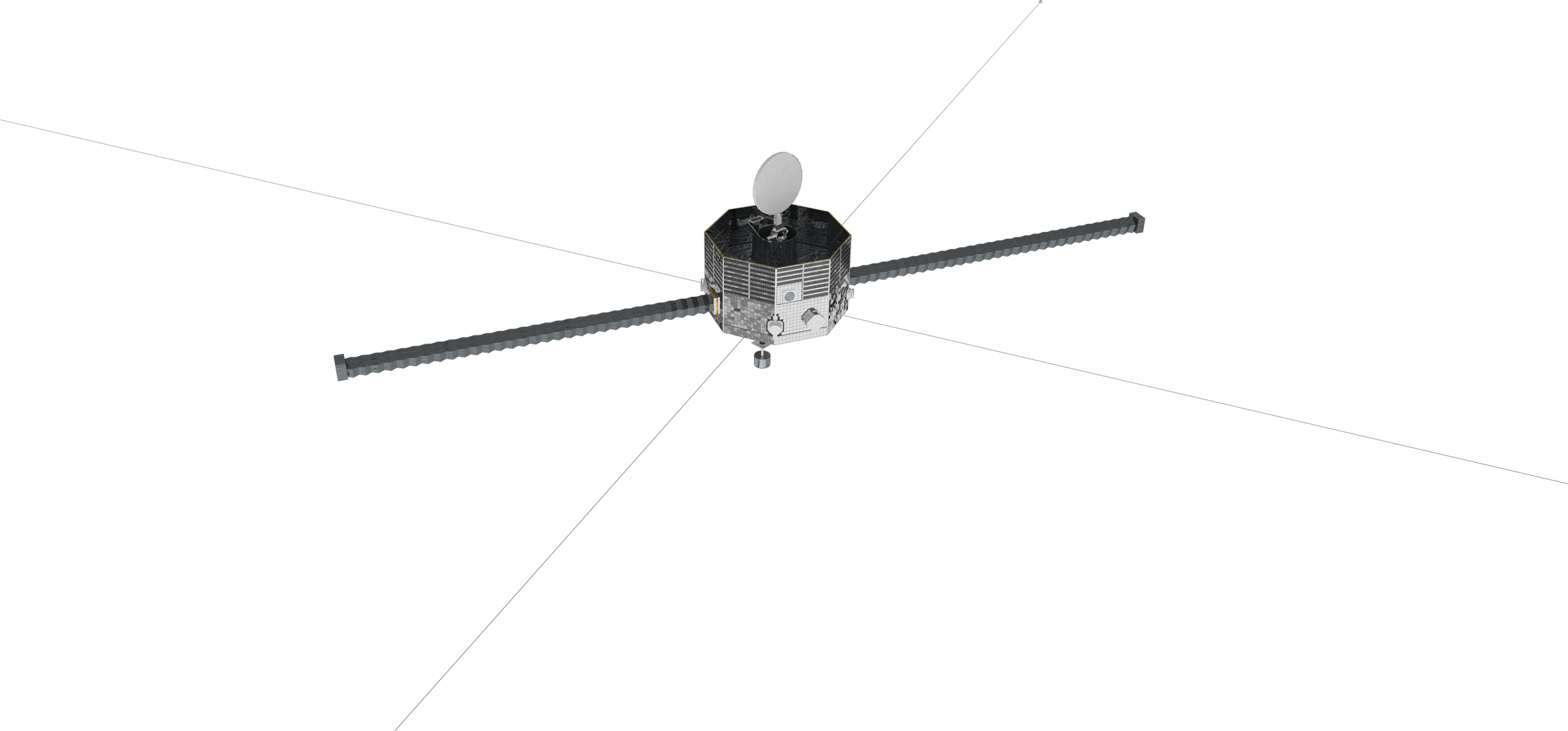 ©ESA/ATG medialab
1
Naming of MMO
Deadline
10:00 JST on 9th April, 2018
Naming rules

A name that projects the image of the orbiter itself, the mission or of Mercury (see below for details about the Mercury Magnetospheric Orbiter (MMO)).
It should not be the same as a name that has already been used for a Japanese satellite or mission that launched in the past (see below for a list of previously used names).
The name should not be subject to copyright by a third party.
It must not be offensive.
Example names of past Japanese
satellites & spacecraft
*Names selected from applications made available to public.
■
:Spacecraft in operation, including successor with the original name.
Engineering Test Satellite

Ohsumi

Tansei

Kiku

Sakigake

Jindai

Orizuru

Myojo

Ryusei

Orihime・Hikoboshi*

Tsubasa

Reimei

Tsubame*

Geostationary Communications

Sakura

Yuri

Ayame

Kakehashi*

Kodama

Kirari

Fuji

Kizuna*

Michibiki*

Kirameki

Earth Observation Satellite

Ume

Himawari

Ajisai

Momo

Fuyo

Midori*

Daichi*

Ibuki*

Shizuku*

Shikisai*

Satellite Observing Earth's Proximal

Shinsei

Denpa

Kyokko

Jikiken

Ohzora

Akebono

Arase

Lunar and Planetary Observation

Suisei

Hiten

Hagoromo

Nozomi

Hayabusa

Kaguya*

Akatsuki

Hisaki

Astronomy Satellite

Taiyo

Hakucho

Hinotori

Tenma

Ginga

Yohkoh*

Asca

Halca

Suzaku

Akari

Hinode

Hitomi

ISS Spacecraft

Kibo*

Kounotori*
| | |
| --- | --- |
| Participation qualifications | Anyone can participate. |
| Announcement date and method | JAXA will publish the results through a press release and on its website in April – May 2018. |
| Prizes for people who suggested the name | All those who suggested the selected nickname will receive a certificate and a souvenir after the announcement. |
| Selection method | The nickname for the orbiter will be decided by a selection committee after consideration of all suggestions received. |
| Handling of names received | Participants will not retain the rights of an author when submitting their suggested name. |
2
Sending your message to Mercury
Deadline
10:00 JST on 9th April, 2018
Items

Submit your name, a message or a collection of signed messages, illustrations, audio, video or similar media to be recorded or loaded onto the Mercury Magnetospheric Orbiter (MMO).
We are delighted to accept messages of support for the orbiter and the BepiColombo project team, and enthusiastic thoughts that anyone wishes to send to Mercury.

Loading method
The electronic data will be recorded onto a memory card and loaded onto the orbiter.The plan is to install the memory card at the location indicated by the red circle (below the thermal multilayer insultate) in the above photo. This location may change later.
How to Apply
The call for application was closed. Thank you !
We appreciate very much for your support to the BepiColombo project.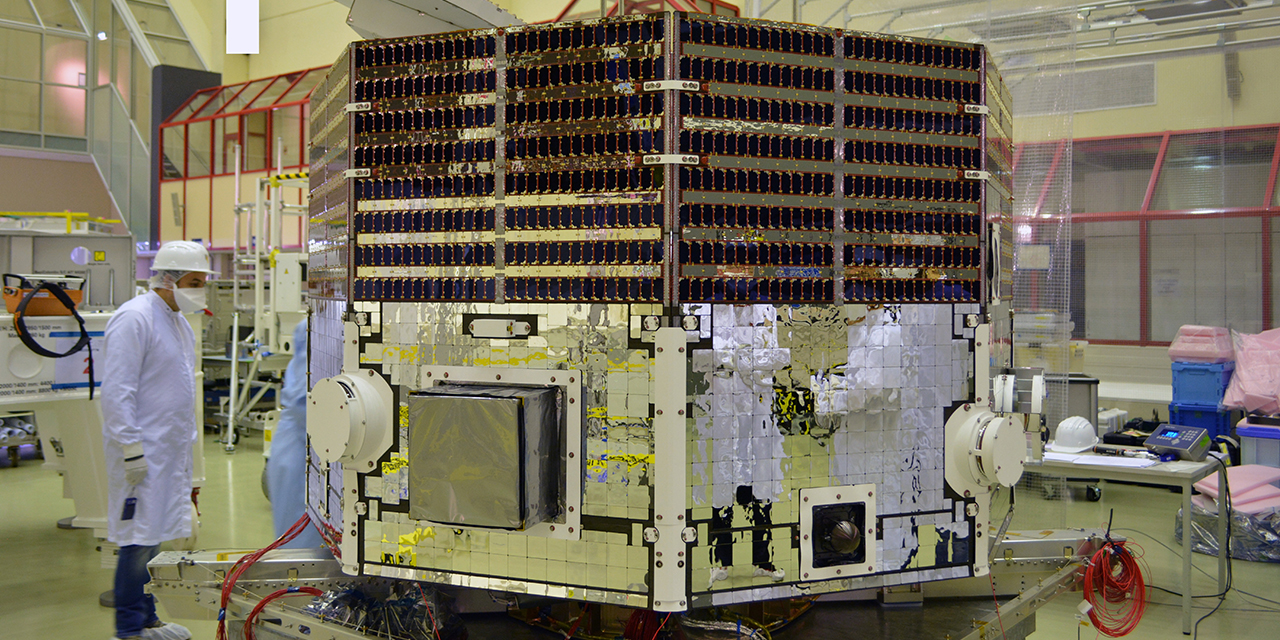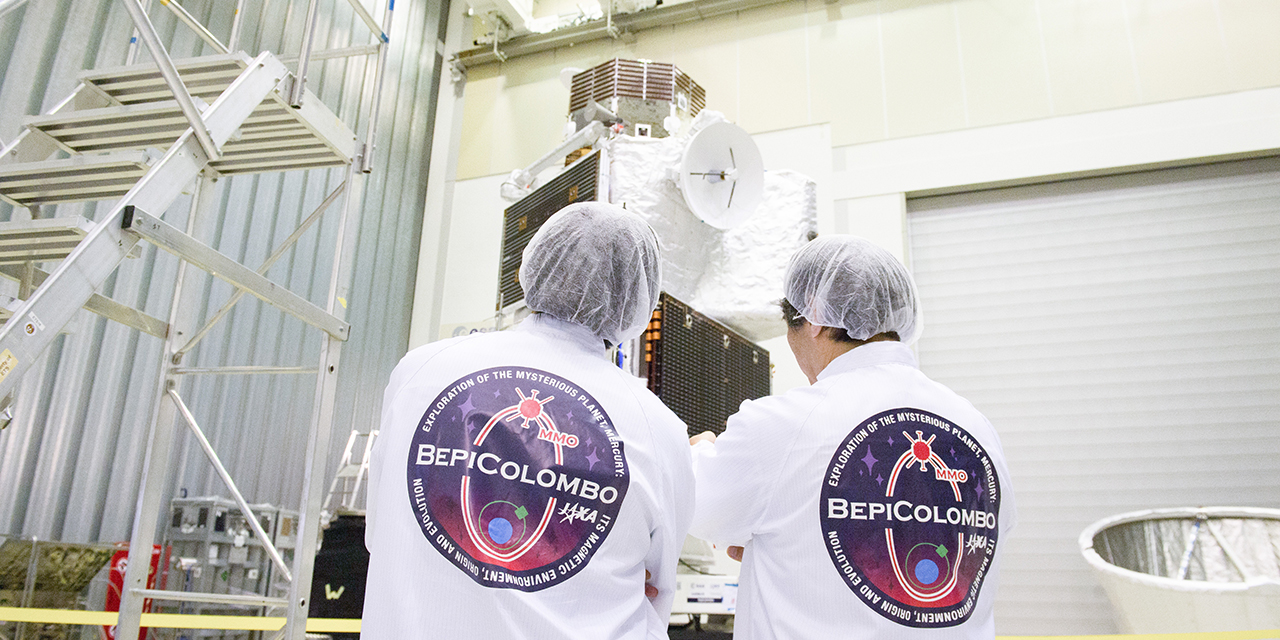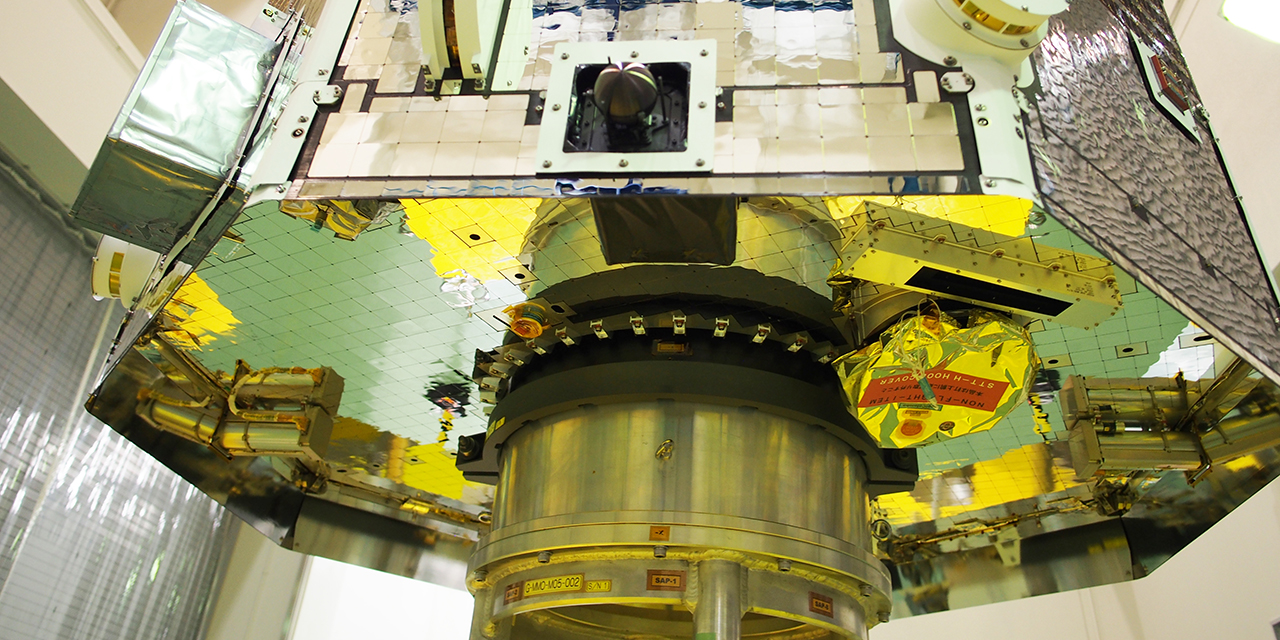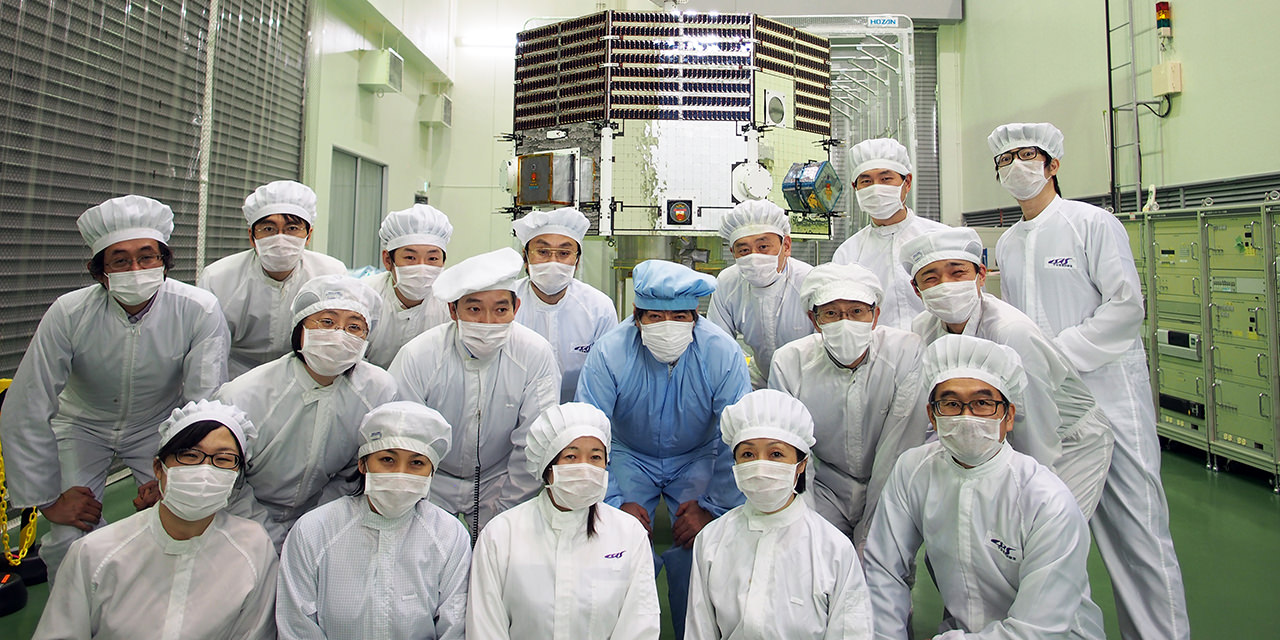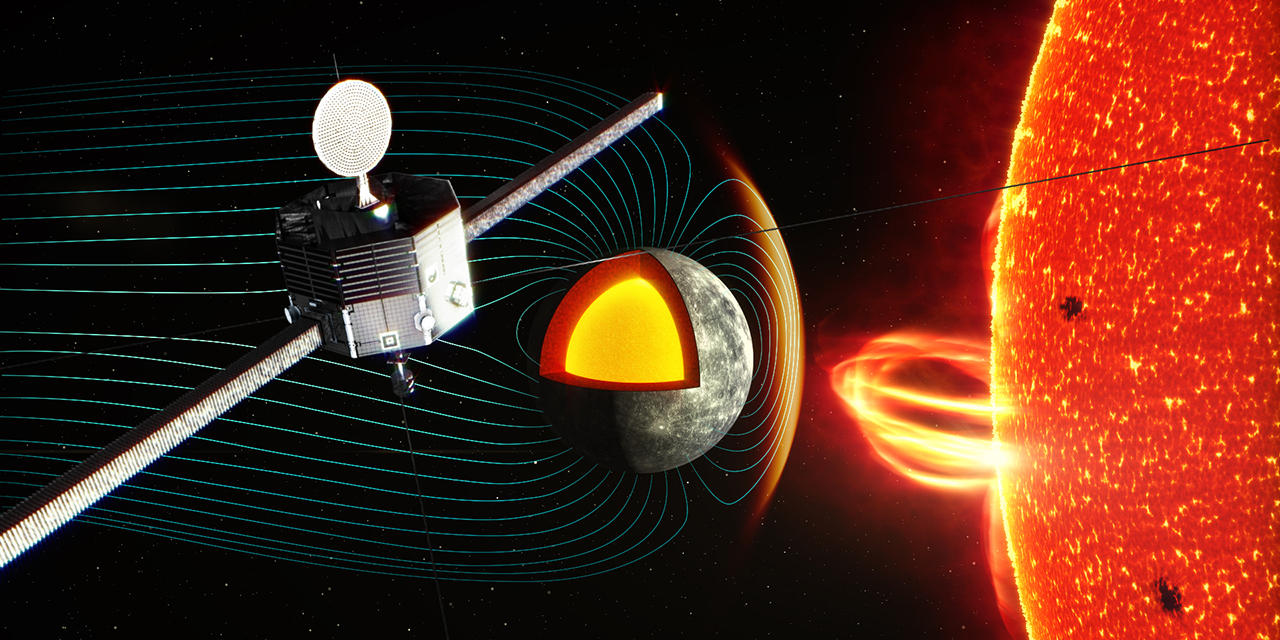 Features of MMO
The MMO will orbit Mercury and observe the nearby plasma, the magnetic field, the thin atmosphere, and dust.
Features a heat resistant design that allows for observation even in the scorching heat of Mercury where surface temperatures can reach+430℃ during the day.
Designed as an eight sided prism with an exterior of panels to endure the intense sunlight.
The MMO will make observations while spinning at a rate of one rotation every four seconds.
This mission has the longest development time of any JAXA project, 21 years having passed since the mission was first considered and 15 years since the project was begun.